Rogers Shipping has been an integral part of the Mauritian Maritime industry for over 100 years. We have a clear commitment to understanding and meeting our customer's specific needs.
We offer a one-stop entry point for a wide range of services and locations. We focus on crew and personnel care and safety. Rogers are ISO accredited with related HSE and ER procedures and monitoring. Our culture demands continuous improvement based on feedback and input from our clients
We bring our partners a wide range of cost-effective in-house support services.
Communication with us is easy, through offices in Mauritius and Singapore.
Our Services
Strategic Location of Port Louis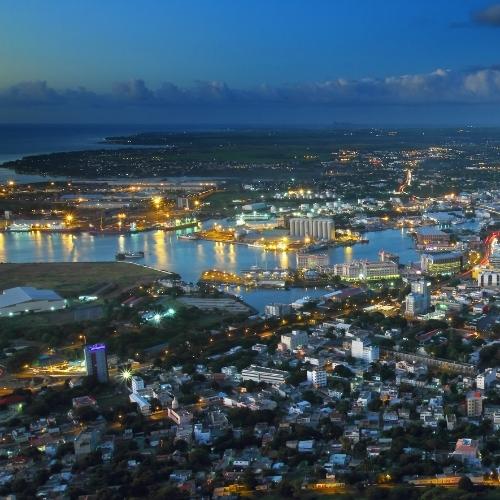 Mauritius strategic position on the Asia-Africa- South America shipping routes. It is located without deviation on the main route between Asia and Europe via the Cape.
Port Louis is geographically well positioned to service the new offshore oil and gas fields off Mozambique and Tanzania.
Increasing trade volumes to and from Mauritius will allow for reduced transportation costs through economies of scale and increased productivity.
Why Rogers Shipping?
Rogers Shipping and our in-house companies offer a complete service package under a single point of access.
Rogers Shipping priority is to minimize your vessels/rigs turnaround time in Port Louis.
We monitor and achieve this by close coordination with the vessel and all the service providers.
The safety of your vessel and her crew are foremost in all that we do.
Rogers Shipping ability to handle all stores and spares logistics through our sister company Velogic increases our efficiency and maximizes the use of your vessels' time.
The ability to carry out smooth safe crew changes, and the use of Rogers in-house travel and hotel services gives us more coordination.
Rogers Shipping Ltd Services
Project Cargo
Shipping line representation
Vessel chartering
Insurance surveying
Port and ship husbandry agency services
Stevedoring services
Ship broking services
Insurance and claims settling agents
Marine and cargo surveys
Export documentation